We recognize that all our patients are unique and deserve to receive orthodontic care that reflects their individual needs. Our experienced and talented team is committed to working with you and your family to create a comfortable, stress-free, and rewarding orthodontic experience every time you visit our practice.
We are pleased to welcome you and your family, and we look forward to working with you.
Administrative Staff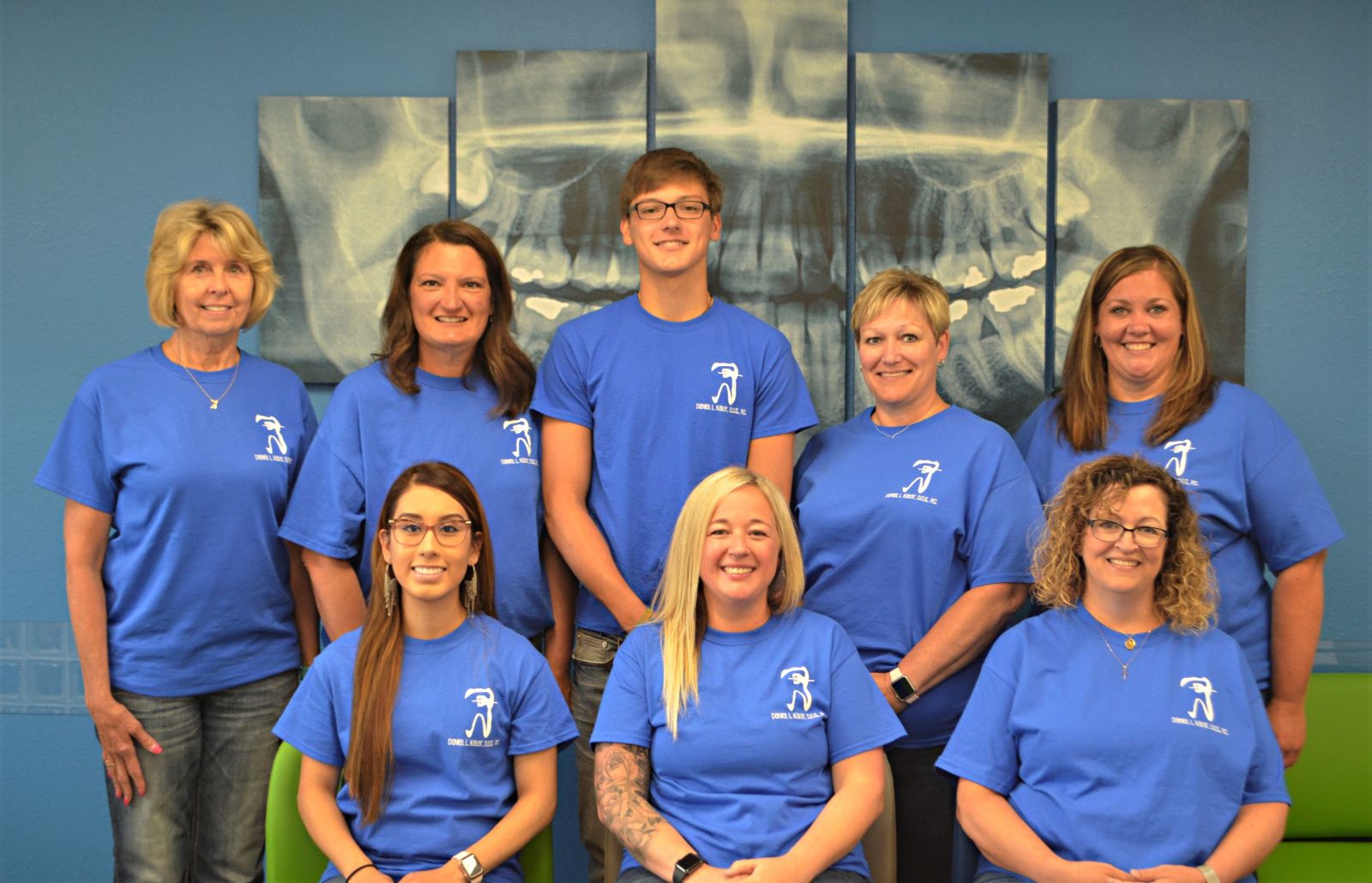 Our administrative staff is dedicated to helping ensure you have a great experience at our office. We will always try to assist you with your scheduling, financial, and insurance needs. Together, we have 104 years of experience. Outside the office, we all have families that keep us busy. Whether it is fishing, camping, boating, or just enjoy playing games, we try to make you feel like family too.
Clinical Staff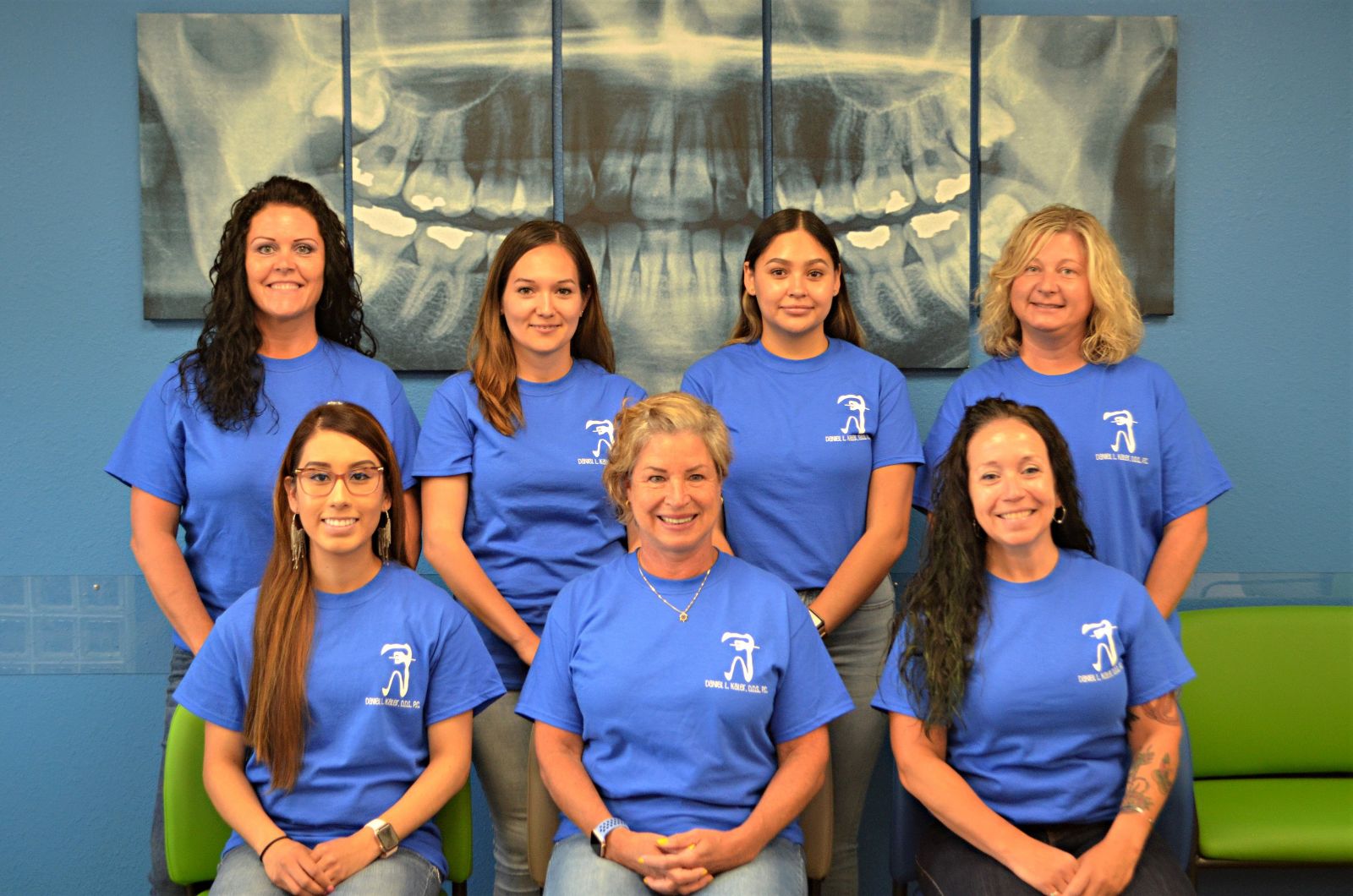 Our clinical staff are all registered dental assistants who have completed expanded function training for orthodontics. Together, they bring 163 years of combined experience; the most recent hire occurred more than five years ago. On any given day, you can find some of the assistants traveling with Dr. Kaler to one of our three satellite offices, while others are assisting Dr. Dick at our home office. Each assistant brings with her a different story. Some have families with small children, others follow their teenage children through sports activities, while others enjoy their grandchildren. Seeing the transformation of each patients' smile is what makes our job so rewarding.
Lab Services Staff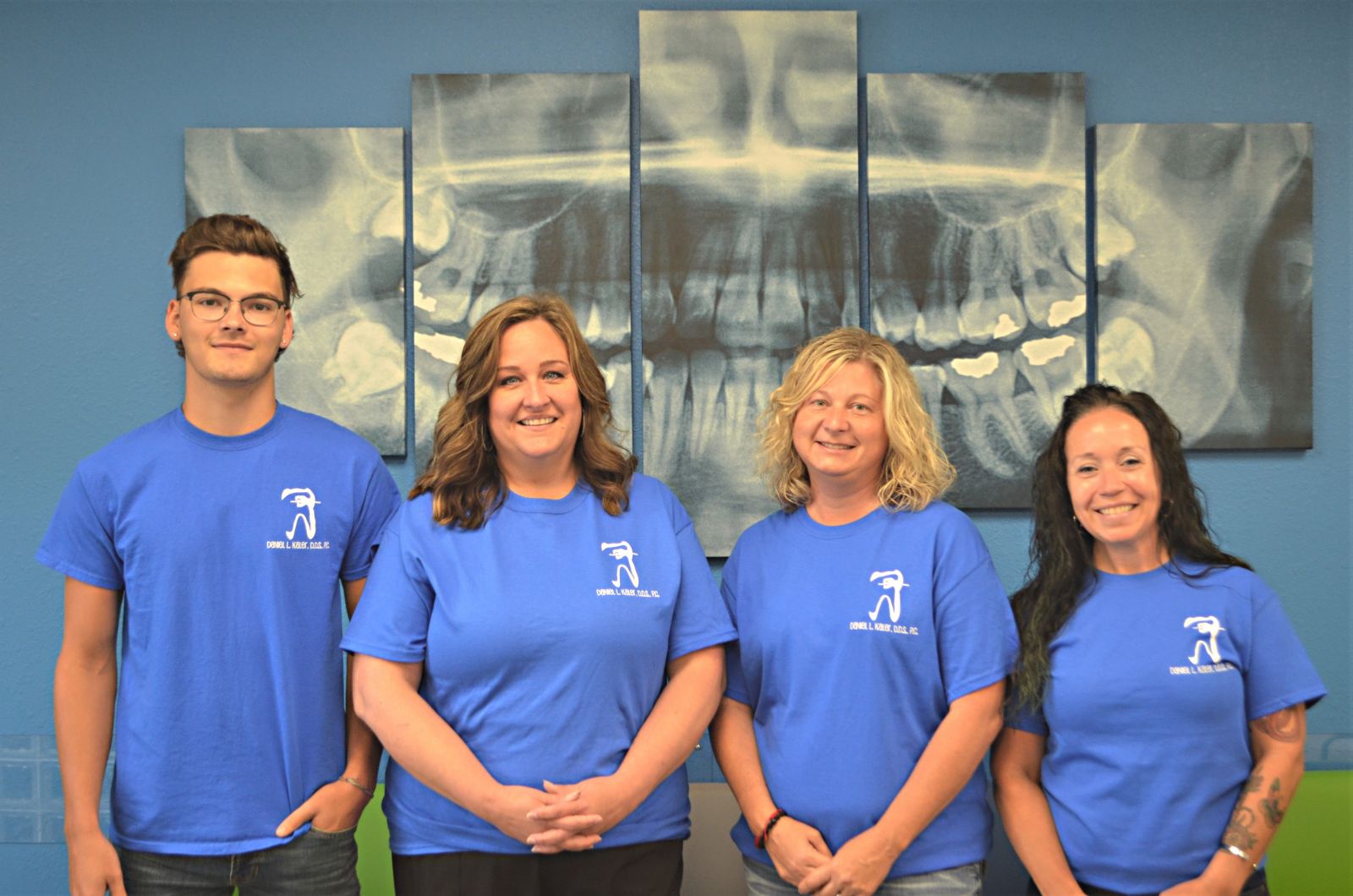 Our laboratory staff keeps busy with all the behind-the-scenes activities of an orthodontic lab. Those include archiving plaster molds that have been taken over the last 50 years, processing 3D scans that are taken today on our patients, and 3D printing of models and appliances for our current patients' treatment needs. Nearly all of our retainers are made here in our own lab, located at our Morningside office. This allows us to deliver many retainers in one day, or within a few days instead of waiting weeks for a commercial lab located out of state.
Our Team